Compassion is at the Heart of Our Care.
Meet your Doctor 
Dr. Alexander Hernandez
Dr. Hernandez is proud to serve the Las Vegas community and surrounding communities. Dr. Hernandez focuses on corrective chiropractic care and utilizes advanced training techniques. This allows him to provide specific yet gentle chiropractic care that best suits you and your loved ones. Dr. Hernandez has had many experiences with patients of all ages and with the ambition of patient's seeking chiropractic care as their first choice he hopes that you and your loved ones know how important it is to address issues at their root cause. His high standard of excellence ensures his patients receive the best care in achieving their maximum health potential.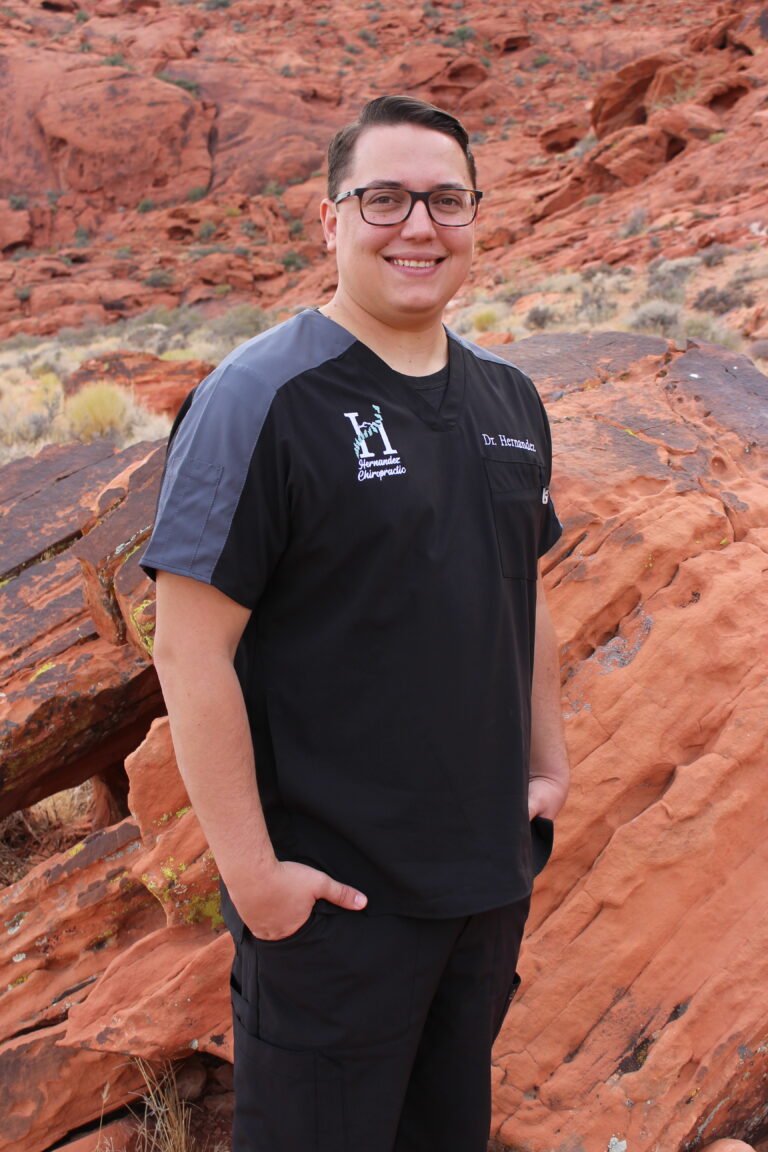 Did you know that regular Chiropractic Care can help with over 2,000 conditions?
Allergies & Asthma
Auto Accidents
Autoimmune Disorders
Back Pain
Bedwetting
Bell's Palsy
Carpal Tunnel
Colic
Crohn's Disease
Degenerative Disc Disease
Digestive Issues (Constipation/IBS)
Dizziness & Vertigo
Ear Infections
Fibromyalgia
Foot & Ankle Pain
Headaches & Migraines
Herniated Discs
Foot, Ankle, and Knee Pain
Hip Pain
Infertility
Low Back Pain
Menstrual Cramps
Numbness & Tingling
Neck Pain
Pinched Nerves
Pregnancy Related Pain
Radiculopathy & Neuropathy
Rheumatoid Arthritis
Sciatica
Scoliosis
Sports Injuries
Stress & Muscle Tension
TMJ Syndrome
Traumatic Birth Syndrome
Upper Respiratory Infections
Whiplash